Autolux at Little Radio and other NYE ideas (well, one other idea)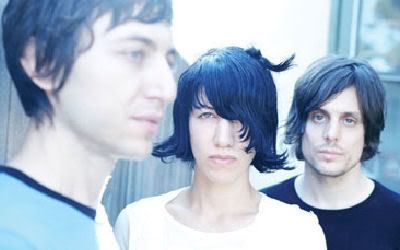 Last night I bumped into the lovely folks from Little Radio at Studio Number One's holiday bash at the Broadway Bar downtown. They informed me that Autolux and a couple other awesome bands will be playing their NYE party. It's a must, people! Only $20 at the door and an open bar all night. I shall most certainly be there, and you better be too. www.littleradio.com
(Check out Sam Slovic's awesome story about the Silverlake music scene, featuring Autolux, in this week's Weekly).
Or...if you fancy something a little more low key, Shepard Fairey's wife Amanda told me Shepard will be spinning at Cha Cha from 10-2 on NYE.
Feel free to send in your NYE suggestions!!!
PS: Brother Reade play the Knitting Factory tonight! So much good music! It must be Christmas!
--------