Spankrocked
I had my ass seriously Spankrocked afterhours at the Echo on Friday night, and it hurt pretty good.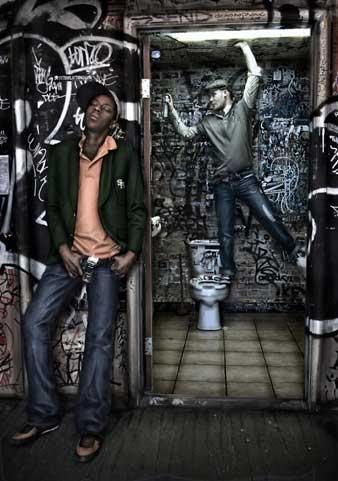 We were forced to stand outside for an hour in the nasty cold winds because some monkey at the Echo had forgotten to print the will-call list. But it was worth the hypothermia just for the serious butt-shakin that later ensued.
They went on stage at around 2AM-ish, having just come from playing the Jimmy Kimmel show. Kids in the UK are already freaking out over Spank Rock - a write up in the London Guardian advised: "Children, if you want Dad to think you're on drugs, play this loud... Genius to the power of 32,186."
Let's round that up to a nice 32,190, OK?
http://www.myspace.com/spankrock
Spankrock and XXXchange photo by Mike W. visualdiction.com
--------